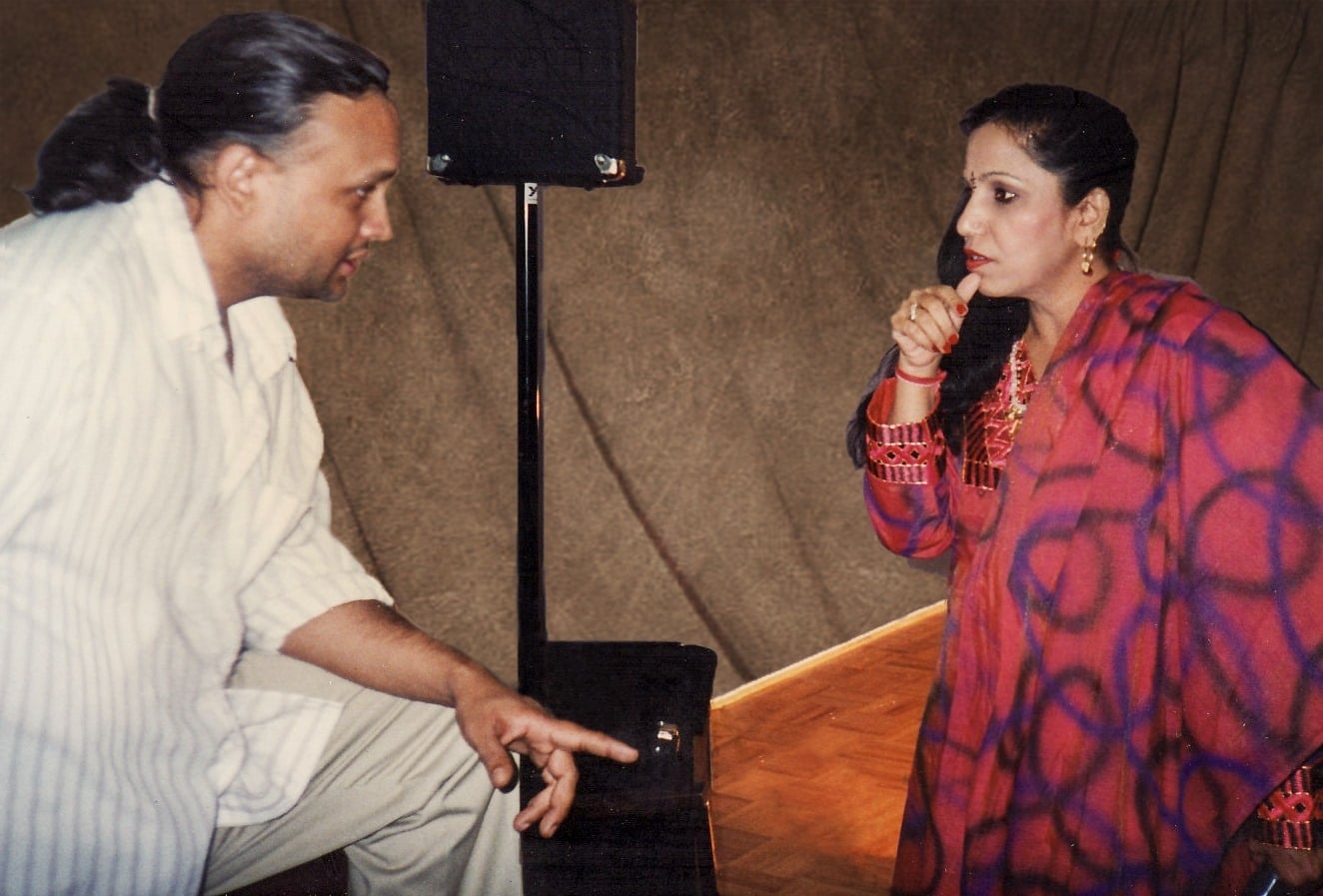 Rohit Jagessar & Kanchan
On the day we were recording the song "Leggo Me Na Raja" I told Kanchan of the journey of the indentured woman toiling in the sugar fields.
Kanchan fell into the well of her imagination. She stilled her eyes. It became apparent to me that she too saw footprints.
- Rohit Jagessar."KISS & Breathe - Only The Broken Ones Will Rise." Official release date: September 24th, 2022. Pre-order now.